LAVRENTIS MACHAIRITSAS WINS THE HEARTS OF ALL IN HIS DEBUT PERFORMANCE IN THE U.S.
DURING A SOLD OUT CONCERT THAT CELEBRATED AKTINA's 20TH ANNIVERSARY
Watch videos from this performance
On November 7, 2013, AKTINA Productions, Inc., hosted at New York's landmark theater The Kaye Playhouse at Hunter College yet another memorable concert featuring the internationally acclaimed Greek star Lavrentis Machairitsas. The sold out performance from the series Greek Music Journey also featured the popular singer Dimitra Papiou, the acclaimed classical guitarist Panagiotis Margaris and the very talented soloists Zinovia Arvanitidi, piano/vocals Akis Amprazis, bass and Filippos Spyropoulos, drums.
WARNING: All rights exclusively reserved by AKTINA Productions, Inc., for all photos posted on this website and they may not be reproduced, re-used by third parties without written consent and permission from AKTINA Productions, Inc.
With this new successful concert from the series, AKTINA concluded its festivities on the auspicious occasion of the Organization's as well of AKTINA FM's 20th anniversary.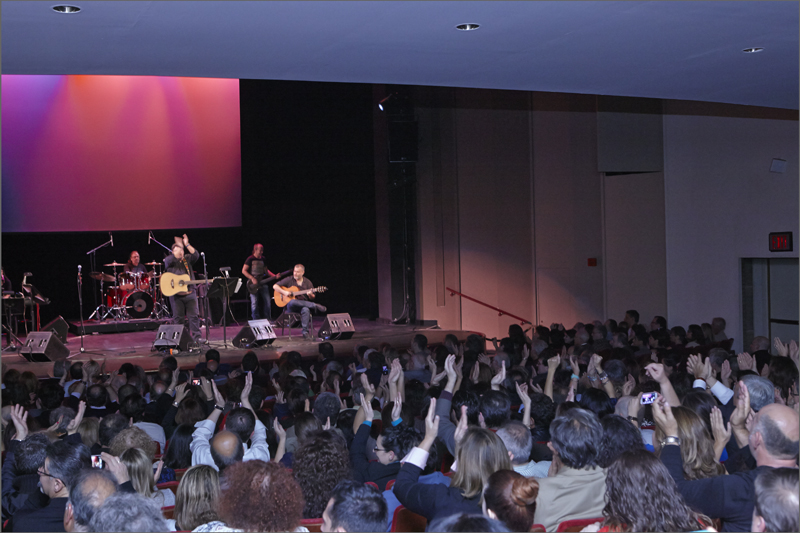 People from all walks of life and ages, Greek and non-Greek packed the theater and enjoyed an exceptional performance in a very warm and friendly atmosphere filled with everlasting hits from Machairitsas' personal discography, as well as songs by great Greek composers. Referring to the sold out concert, Ms. Elena Maroulleti, President and Concert Executive Producer said that, "we are extremely honored and very pleased that AKTINA's fans and supporters once again responded to our invitation and attended our new concert but we are also very sorry that we had to turn some people away because there were no more seats available. We promise that we will continue the production of unique concerts and we also promise that we will try to bring back Lavrentis in the very near future since we've had so many requests".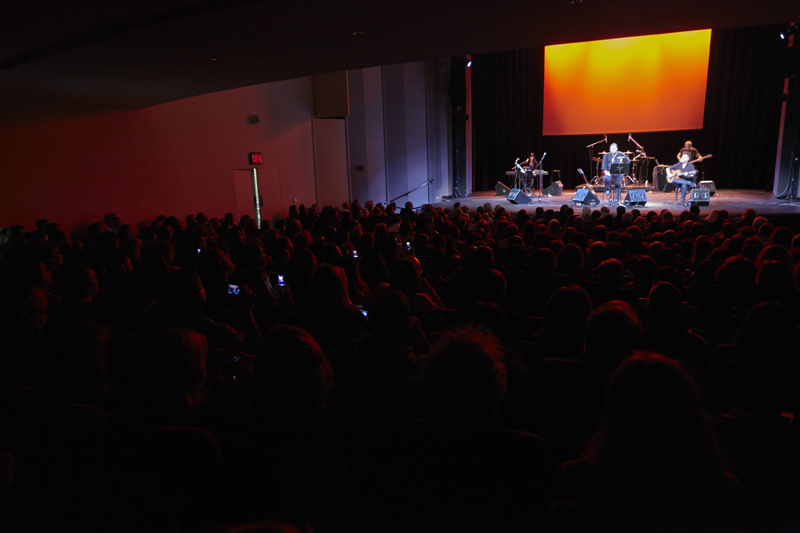 The concert which started on time as advertised begun with a short video montage showcasing exceptional clips from Lavrentis Machairitsas' career and some of his important collaborations over the years with Greek and international stars.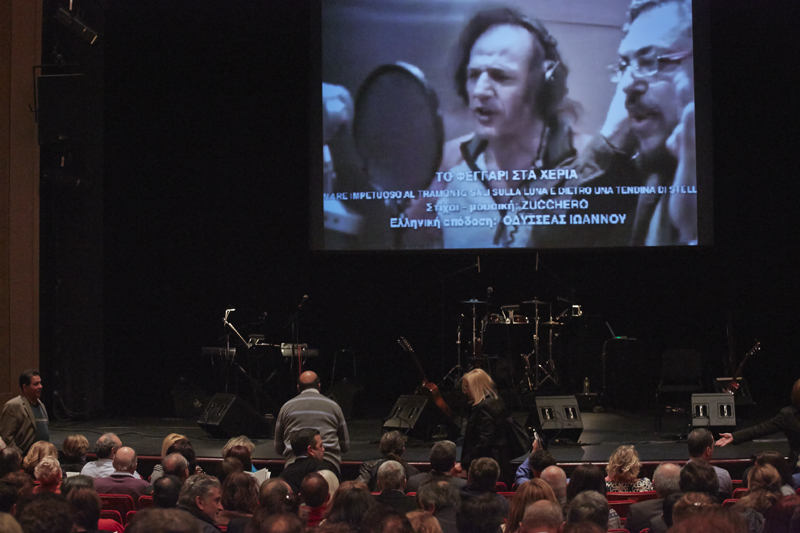 Among the highlights of the program was the young and upcoming artist Zinovia Arvanitidi, a very talented singer and pianist who opened the show with an exceptional performance of Madredeus' song "O' Pastor"winning the hearts of all in attendance.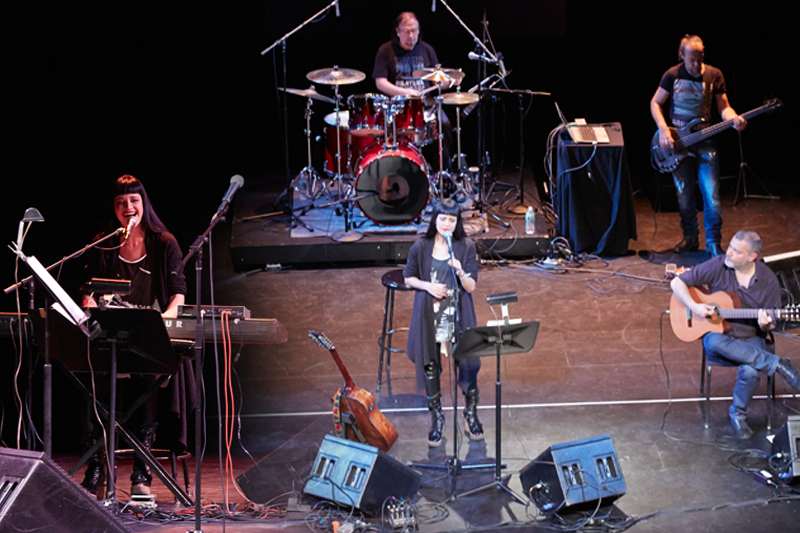 The crowd welcomed Lavrentis Machairitsas on stage with a heartfelt applause and cheers something that continued throughout the entire performance. On his part Machairitsas was also exceptionally warm, humble and friendly winning the audience from the very start. Before each song he talked to the audience and shared unique stories keeping everyone engaged from beginning to end. In his opening remarks he stressed that he was very moved for given the opportunity for the first time to perform so far away from the boundaries of Greece. "Tonight we are all a big company of friends and together we will sing the songs you love" he further stressed. He opened with a couple of loved songs from his latest successful double album "The Angels Still Live In The Mediterranean" which were enhanced with videos showcasing Piluka Aranguren and Salvadore Adamo singing on the background and Lavrentis and his band accompanying them live.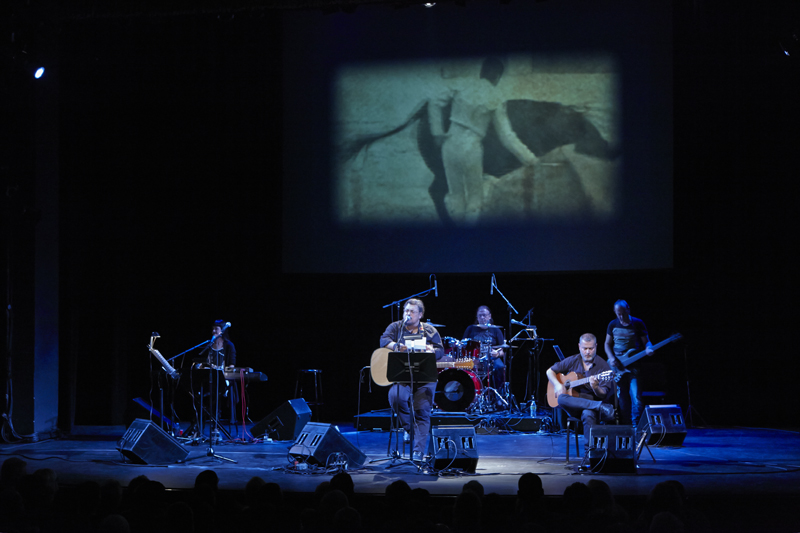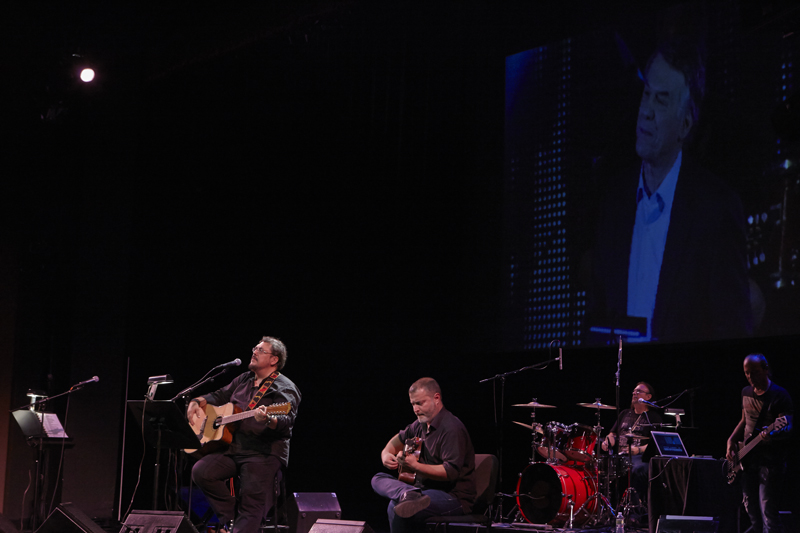 Dimitra Papiou was captivating in her "cabaret style" performance of great songs by contemporary composers and lyricists such as Stamatis Kraounakis, Lina Nikolakopoulou and Thanasis Kargidis, as well as everlasting hits by Manos Hadjidakis.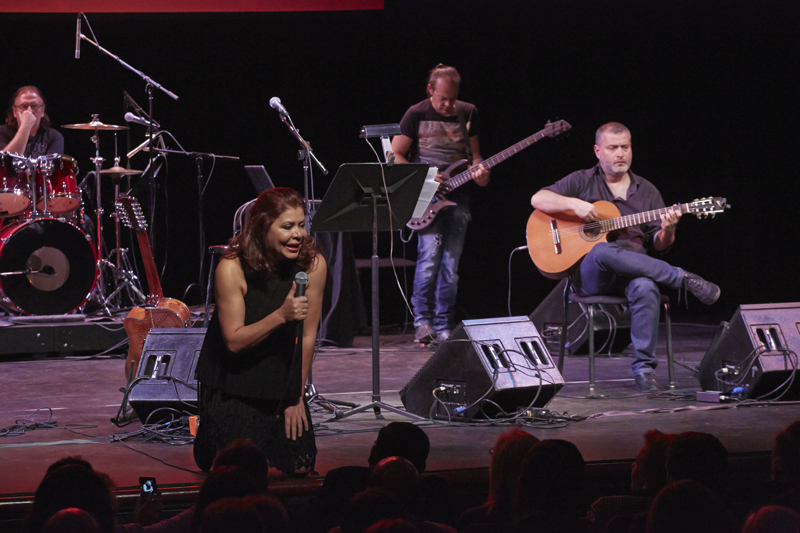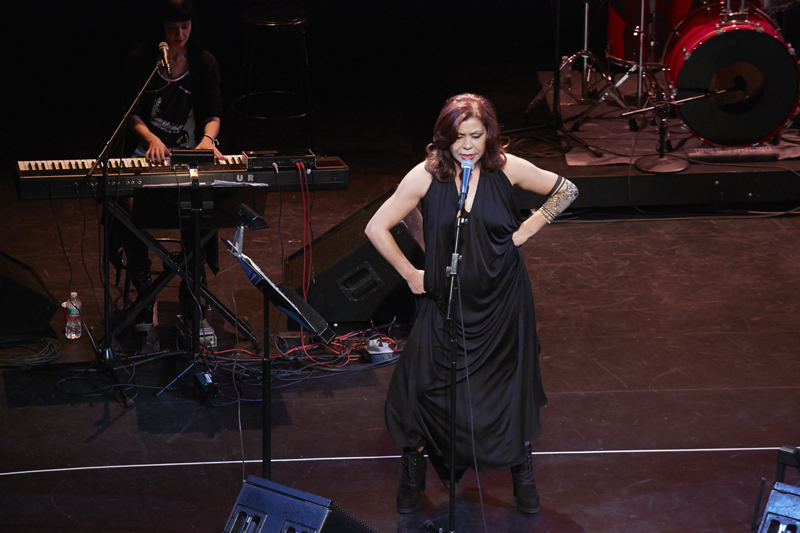 The concert was further highlighted with a solo performance by classical guitarist Panagiotis Margaris who played an amazing arrangement on his guitar.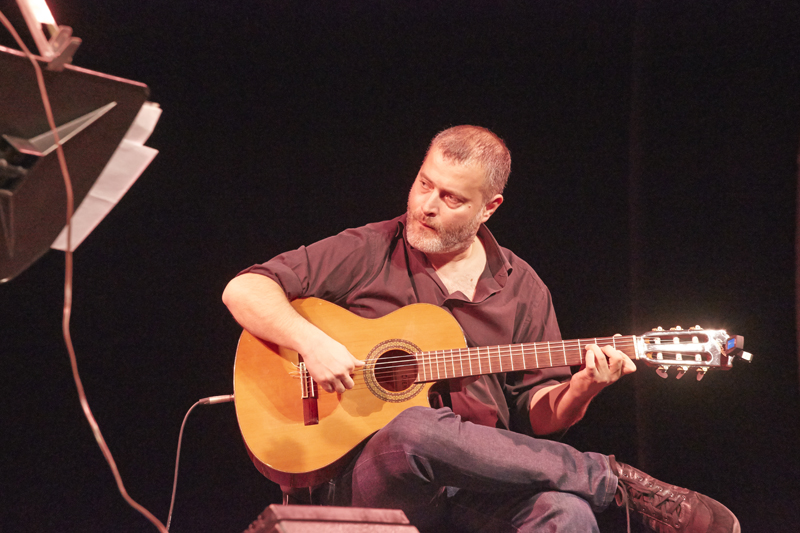 On the occasion of Lavrentis Machairitsas' debut performance in the U.S which was made possible by AKTINA on the occasion of its 20th anniversary, the Board of Directors of the organization honored the artist with "AKTINA's First Distinguished Artist Award" in recognition of his "lifetime contributions and achievements in Greek music".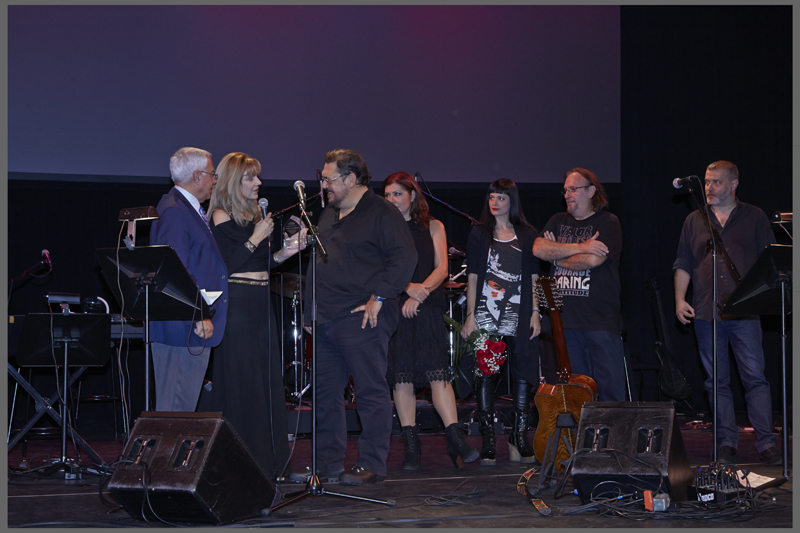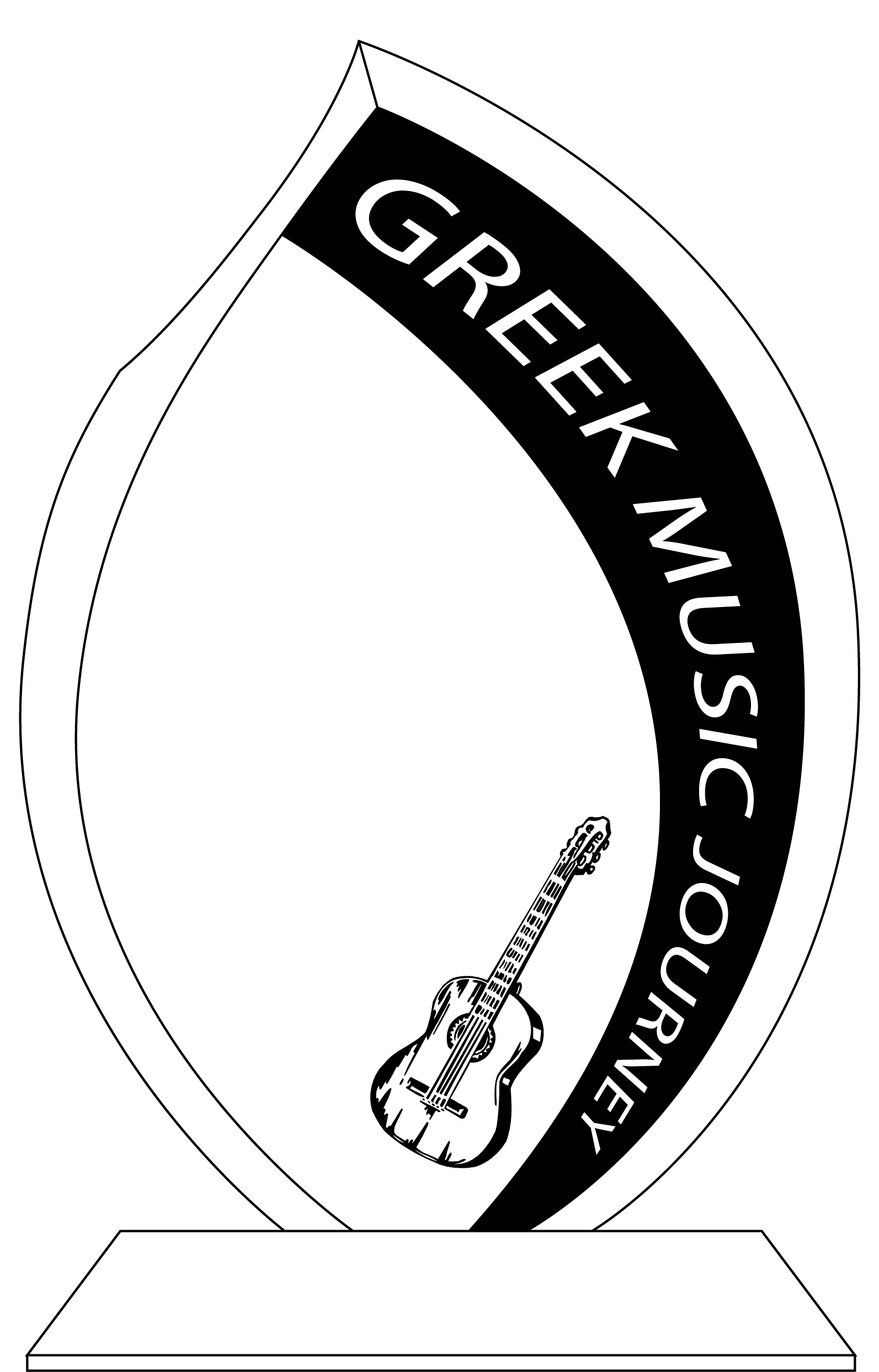 The award was presented by the President of AKTINA Productions, Inc., and the concert's Executive Producer Elena Maroulleti who also asked the President of Cyprus Federation of America Costas Tsentas to join her for the presentation. "Lavrentis Machairitsas is a true friend of our non-profit organization who truly believes and shares our vision and we thank him dearly for supporting our efforts to preserve and promote the representative music of Greece in America" Ms. Maroulleti stressed as she presented the Award. Ms. Maroulleti also thanked the "devoted audience" of AKTINA for coming out and supporting this benefit concert and also for preserving AKTINA FM on the air over the years by supporting in its on air fund drives. She also publicly thanked and acknowledged that the Cyprus Federation of America has been among AKTINA FM's and AKTINA TV's avid supporters. Special thanks were also extended to all sponsors of the concert, to the artists and the devoted volunteer staff of AKTINA.
"I wish you many more successful anniversaries", the President of the Cyprus Federation Mr. Tsentas stressed as he congratulated AKTINA and Ms. Maroulleti on their 20th anniversary and on the occasion of the successful concert. The Cyprus Federation he further noted "recognizes, applauds and congratulates your important work and contributions for Cyprus and Greece and for promoting our culture". Mr. Tsentas also congratulated Lavrentis Machairitsas and the rest of the participating artists for their "memorable performance".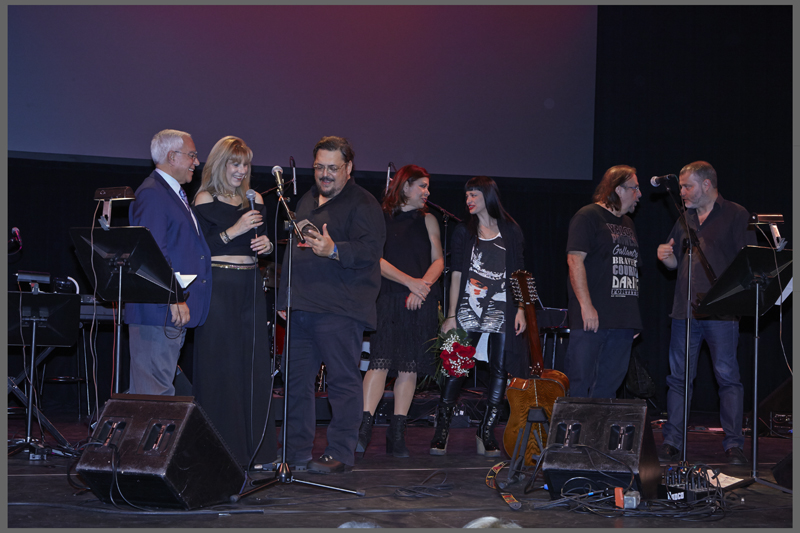 In accepting the Award Lavrentis Machairitsas thanked AKTINA and stressed that, "it is extremely important to continue to support AKTINA and its radio and television programs which as he said "provide and promote a unique and representative perspective of the Greek music".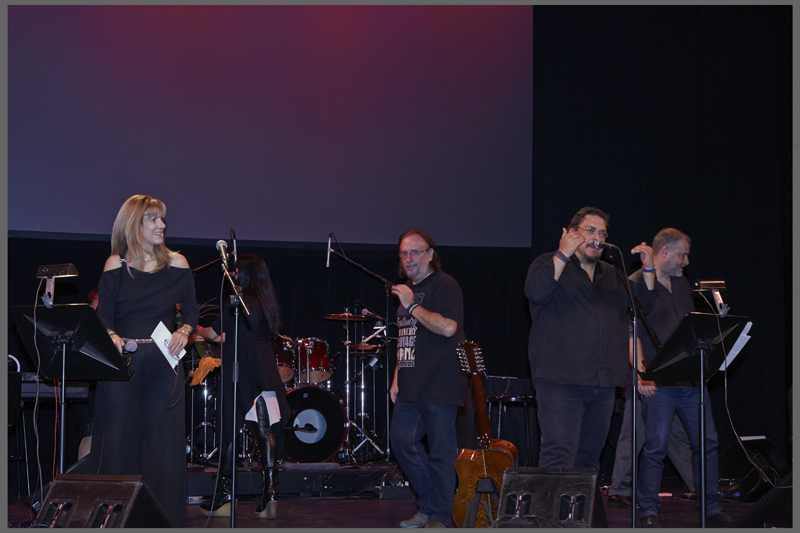 During the encore performance the entire audience in the orchestra and on the balconies stood up in standing ovation cheering and singing along with Lavrentis and in response AKTINA extended the concert for an additional 30 minutes.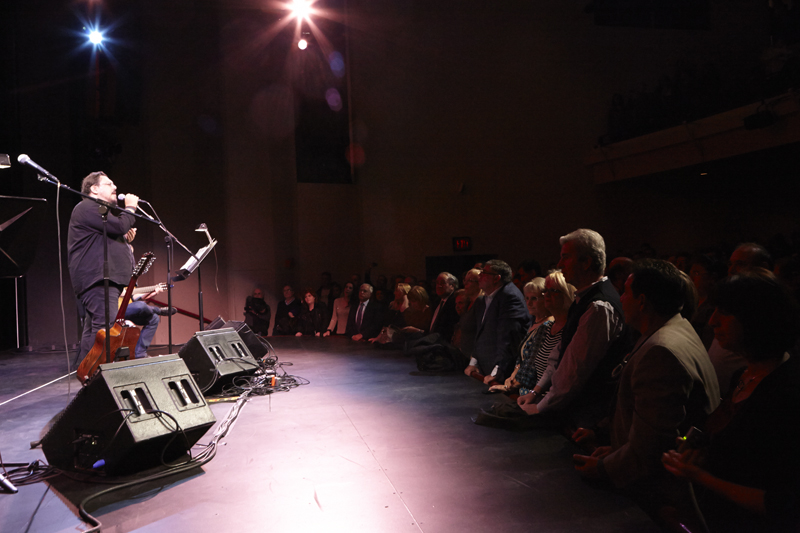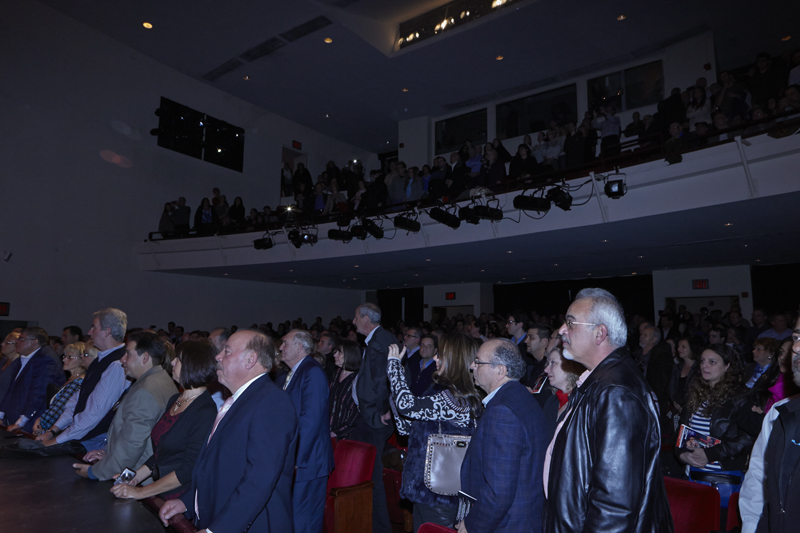 Greek Music Journey 2014 with Lavrentis Machairitsas was made possible in part by, ARCH Capital Group (U.S.) Inc. (Grand Benefactor), Inverstors Bank, Peter and Nasia Papanicolaou, Astoria Federal Savings Bank (Sponsors), Atlantic Bank - A Division of NY Commercial Bank, The Onassis Foundation (USA) (Supporters), Bayside Diner in Queens and the Greek restaurants in Manhattan, Ammos Estiatorio, Molyvos Restaurant and Yefsi Estiatorio (Catering Sponsors) and MEGA Cosmos (Media Sponsor). The concert's dedicated volunteer team included, Tom Stouras, Caroline Ioannou, Kosmas Vrakas, Penny Chapman, Vlassis Anastasiou, Michael Tribunella and the Interns Julie Kokosis and Tanya. The amazing sound and lights were provided by the talented technical staff of the Kaye Playhouse at Hunter College. The concert's official photographer was Anastassios Mentis who captured amazing moments.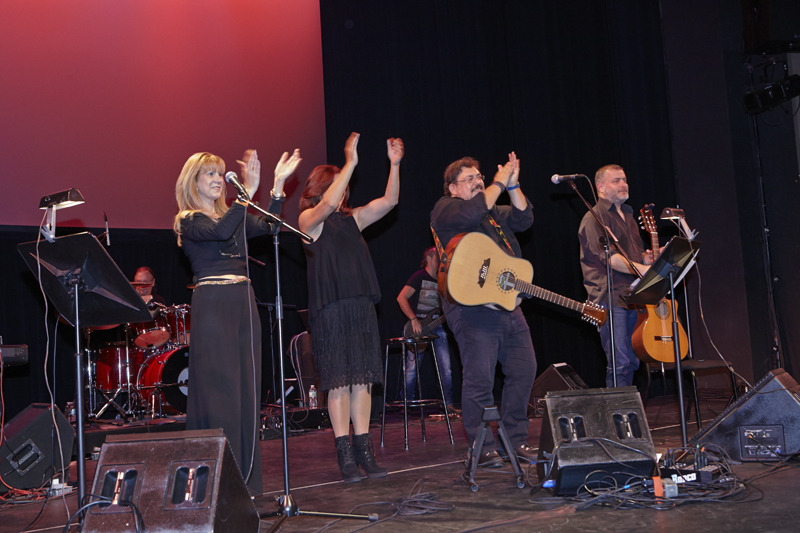 Photos above by: Anastassios Mentis